BikeKleen motorcycle cleaner is an innovative British-made nano tech formula eco-friendly chemical that loosens off mud, dirt, and traffic film from your motorcycle effortlessly. Cutting and penetrating through dirt and grime picked up on the roads is quickly and powerfully performed with this motorcycle cleaner product.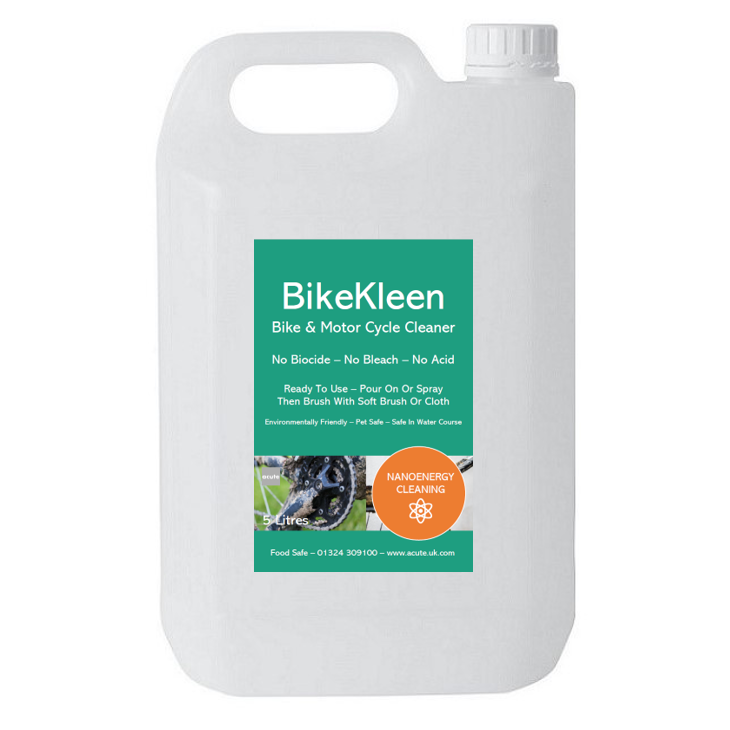 An Eco-Friendly Motorcycle Cleaner
BikeKleen is made from all-natural ingredients and is a food-safe, pet-safe, and environmentally friendly product that is even safe if discharged into a water course or drains. A pH-neutral eco-friendly motorbike cleaner chemical, users do not require any items of PPE when using.
BikeKleen is pH-neutral and contains no biocides, disinfectants, bleaches, acids, or alkalis, with unrivalled cleaning performance and remarkable safety performance.
Please download the BikeKleen SDS data sheet here.
How Does This Motorcycle Cleaner Work?
Using a nano tech formula, the micro energy packages within the aqueous cleaning solution penetrate soiling deeply by breaking surface tension. The cleanness of your motorbike tends to last for longer and the product is non-toxic, non-hazardous, safe, and stable to store and use.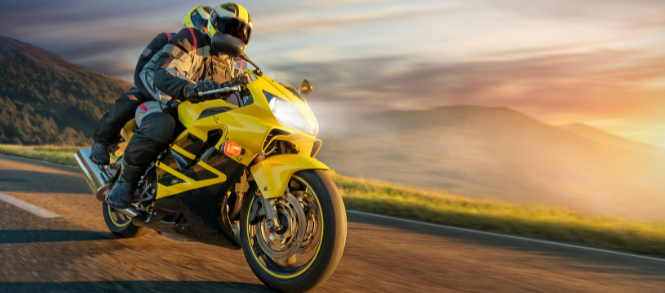 Dirt and traffic film is quickly dislodged after application and a quick brushing. A good rinse with a hose or pressure washer reveals your beautiful Honda, Kawasaki, or Triumph motorcycle looking at its best for the commute, or next weekend's leisure ride!
Cleaning of body work, chain rings, lamps, chain, engine, gears, and mud guards is made easy and quick at home, at the office, or in the field with this pleasant, and odourless motorcycle cleaner.
How To Apply BikeKleen:
Follow this suggestion for the using the BikeKleen motorcycle cleaner product:
Brush off very loose debris from the motorcycle.
Apply generously from a low-pressure sprayer – DO NOT DILUTE.
Brush and agitate with a brush – you will see the dirt start to colour the foam.
Rinse off the areas treated with a hose or lightly with a pressure washer.
Repeat as needed, on very old dirt and algae several applications may be needed.
BikeKleen can also be used as a patio or natural stone wall cleaner as it is all-natural and pH-neutral and safe in drains or near pets to whom it is harmless.

We deliver all over the UK and a 5-litre ready to use jerrycan costs just £20.00 + VAT and carriage.
Please contact us to discuss your motor bike cleaner challenges or to share images by email.
Acute Bike Clean | 74 Bo'ness Road | Grangemouth | FK3 9BL
Design Hub Clerkenwell | 47 Gee Street | London | EC1V 3RS